Arcana Ceramica Receives A Visit From Russian Architects
Arcana Cerámica received a visit at its headquarters yesterday, 15th November, from a group of Russian architects and designers. More than a dozen interior design and architecture professionals travelled to Alcora to discover, first-hand, the firm's new offerings in ceramic wall and floor coverings.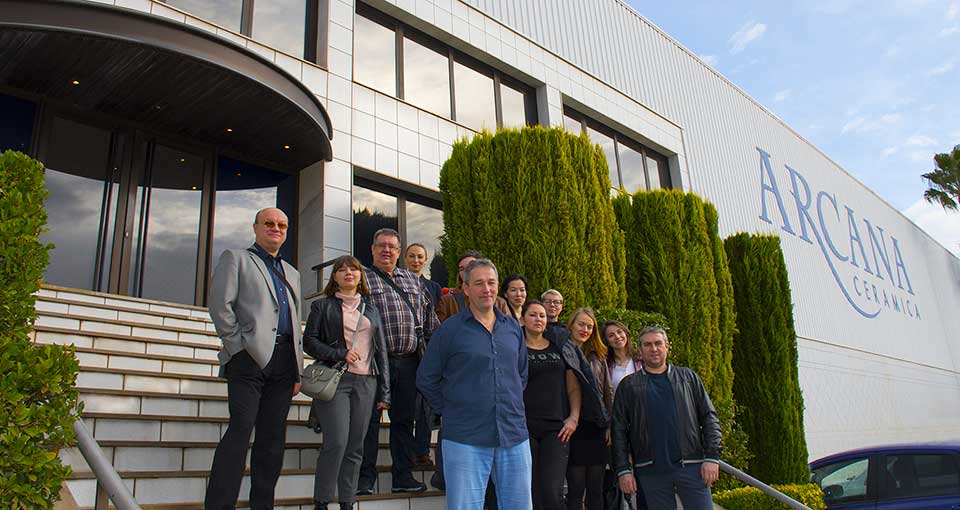 The visitors were shown the entire operation, including the showroom and the firm's production plant, and were accompanied throughout, by a member of the commercial team and by our technical personnel. They paid close attention to the entire design process and subsequent production of Arcana's ceramic products and showed particular interest in the latest technical innovations in the firm's ceramic material and design.