Arcana Cerámica takes part in DECORHOTEL 2021
From 21 to 23 October, Arcana Cerámica travels to Lisbon, Portugal to participate in DecorHotel, the trade fair dedicated to the building, decoration and outfitting of the hostelry sector.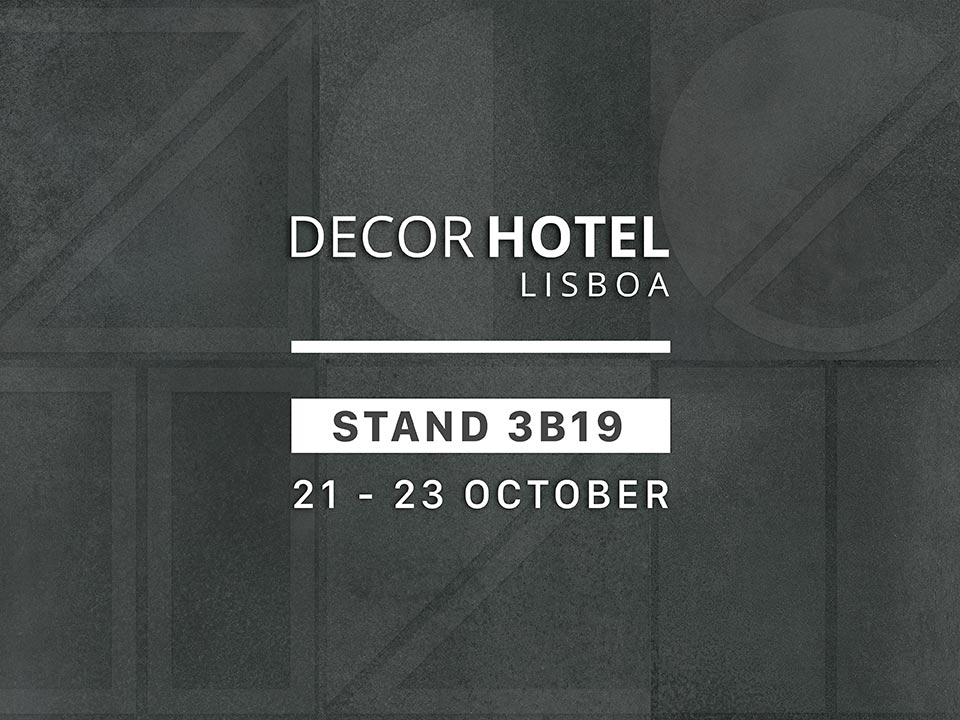 For this fourth edition, Arcana Cerámica offers a broad range of ceramic solutions specially selected for hotel projects given their high esthetic and technical value. A wide range of large formats like 120x120cm, 60x120cm and 80x80cm are available, in a variety of finishes such as rectified, polished and anti-slip (R10), for both walls and floors as well as interior and exterior surfaces.
Amongst the main new products that profesionals from the hotel sector will discover, is the extensive Cliff series, noted for its expressive strength.