Arcana launches the sophisticated Hope series
On the occasion of Cersaie Fair celebrated this week, Arcana Tiles launches one of its latest ceramic proposals, its new Hope floor tile series. Inspired by the ethereal beauty of marble the series recreates the classic essence of this noble material with a gloss finish and sophisticated designs.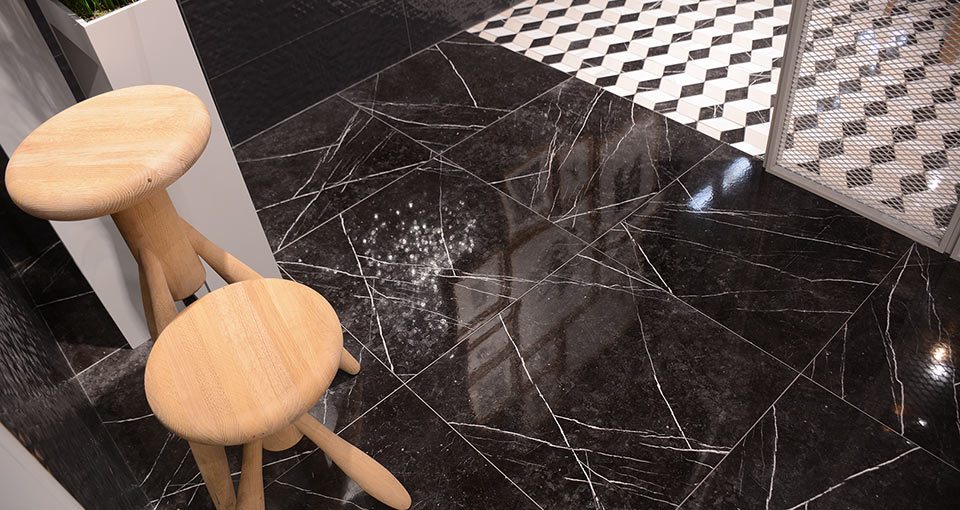 The series is available in three colours of great elegance (White, Ivory and Black) and in two formats 23,3x23,3 in. and 11,5x23,3 in. The series is completed by Darney Mosaic (available in White, Ivory and Black), and by Barbier Multicolor Mosaic (made in 35x28 cm. format) with a classy three-dimensional effect. The series is completed by Baily decorated design (23,3x23,3 in. format) available in white and ivory colours, and it stands out for an indisputable personality that combines classic style with contemporary design with a stunning visual effect.
If you do not want to miss the latest novelties of Arcana Tiles you can visit its exhibition space in Cersaie located at Hall 36, stand A46 until next September 29.