Arcana Tiles dazzles in Cersaie 2017
Arcana Tiles says goodbye another year to Cersaie fair. The ceramic event has taken place throughout this week in the Italian city of Bologna bringing together professionals from the ceramic sector of the five continents.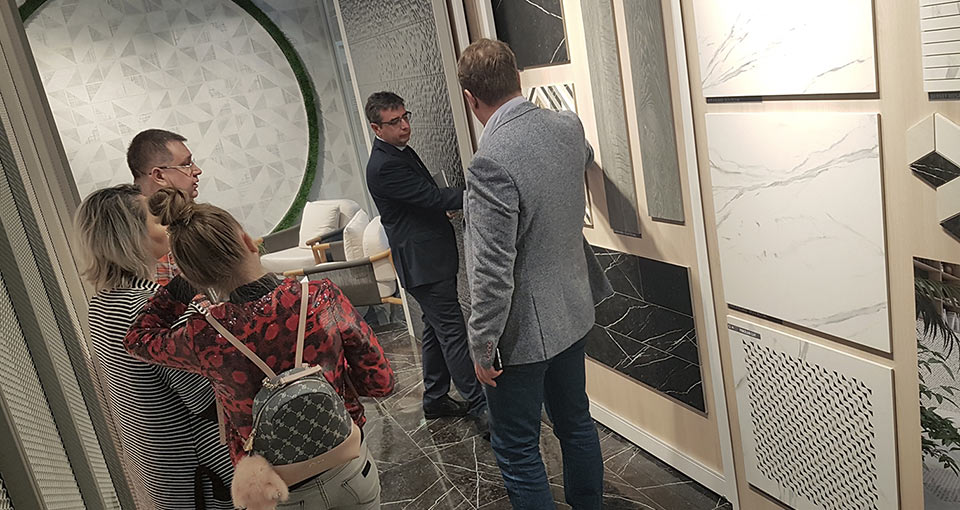 The new trends and innovations of Arcana Tiles have aroused a strong admiration among customers and the general public, who have praised the technical quality and originality of the brand's products and have shown great interest in the wide range of floor tiles and wall tiles launched by the brand within the Midnight and Blues collections.
In addition, its stand of elegant appearance has also earned high praise among visitors for its impeccable and sober staging. A design according to the personality of the company, where elegance and sophistication have been the main protagonists.