Arcana Tiles launches the new Cliff Collection
The force of nature is transferred to surfaces with the new Cliff collection launched by Arcana Tiles. This new collection takes its inspiration from the indomitable, natural beauty of stone, which is used to create spaces with strong personalities and a marked, architectural style. This is a collection that speaks for itself, intended for elegant, innovative interiors while exhuding robustness, at the same time.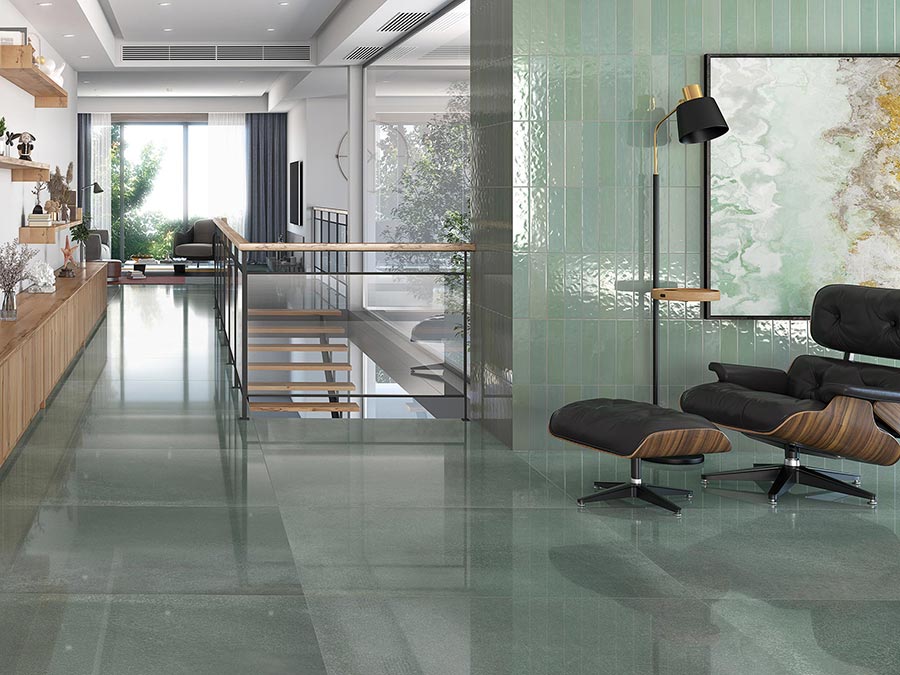 The Cliff porcelain tile, combines a sophisticated, urban style with the natural contrasts, shadings and properties of stone. Available in the following shades:- Dark; Igneo; Jade and Greige, Cliff is being produced in a wide range of sizes, finishes, special pieces and decorates in order to offer a wealth of possibilities, lending itself for use in both commercial and residential projects.
In addition, Arcana Tiles launches the new Flaming wall tile series, made up of a select range in 8x31.5cm (3.2x12.4 inches) format with a variety of "on trend" colours which guarantee a wide range of possibilities.