Arcana Ceramica Project
Located in Athens, Greece, Donutsino is an establishment with a most striking design, full of vibrance and colour, in keeping with the Delicious doughnuts they sell.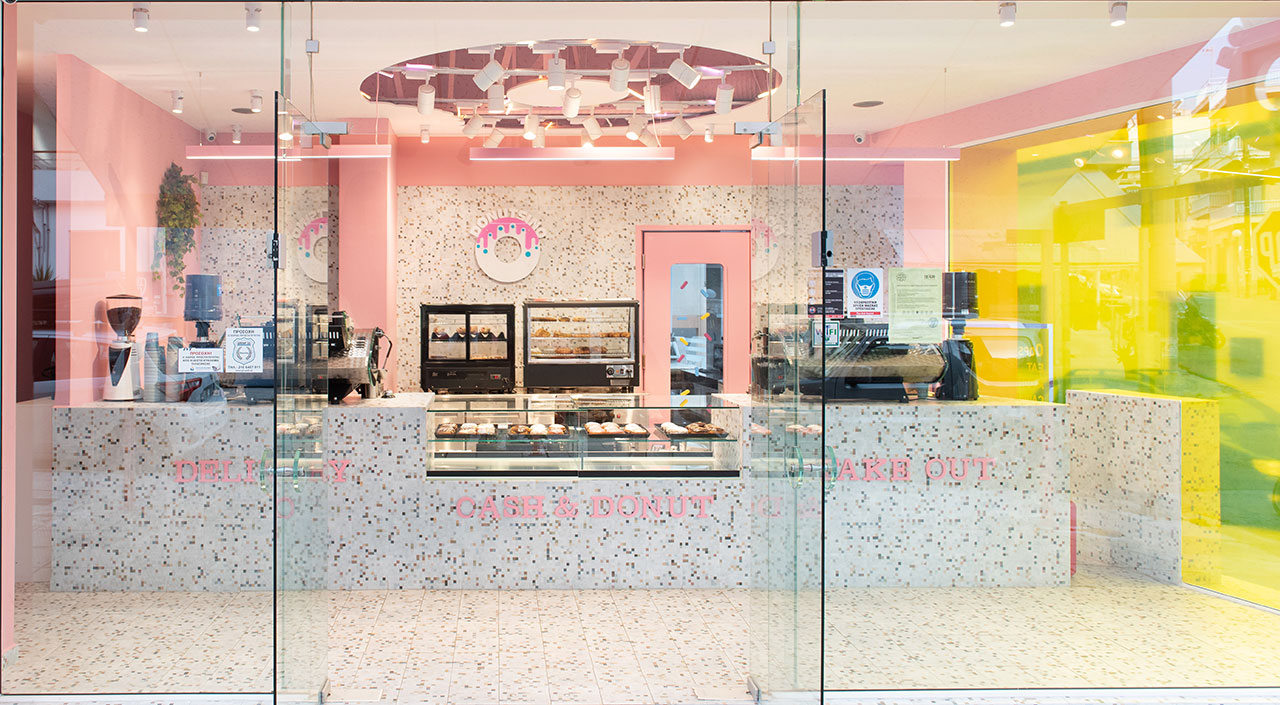 From a quick glance, Arcana Ceramica's Granella Nacar 20x20 porcelain tile is unmissable. Its bright, lively, powerful design stamps its mark throughout the place. Set on a base of Pearl tone terrazzo, Granella Nacar's splashes of colour enticingly enhance the surfaces and complement perfectly the corporate pink of the building's façade.
The project was designed and undertaken by the Athenian company, South Constructions.
Design & Construction: @south_constructions
Photography: @achilleascolaclides