New Kekur wall tile series
Kekur wall time series makes the perfect reinterpretation of the stone, using its soft, powdery shades. Made in 33,3x100 cm format, Kekur evoques tranquility and balance thanks to the delicate movements of its stony veins. Designs of elegant serenity that resist trends and remain unchanged over time.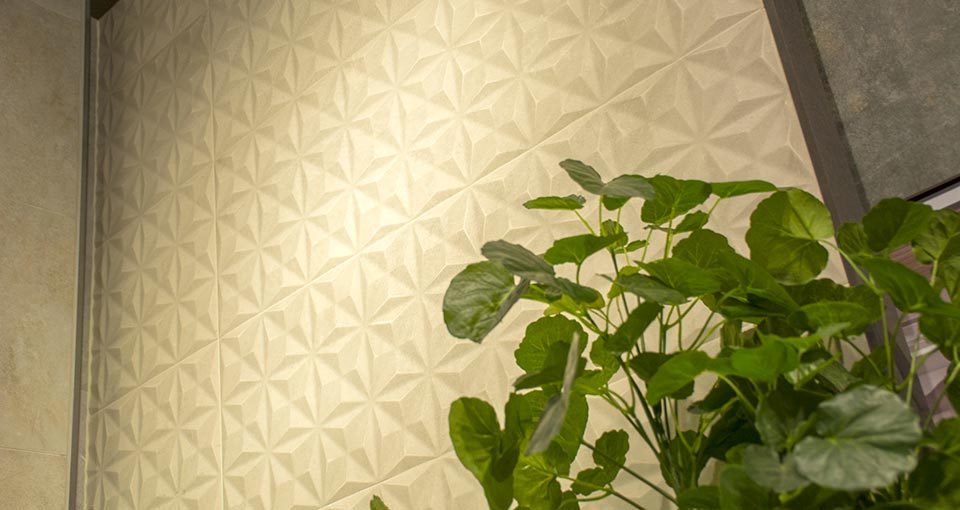 Dolina wall tiles is available in Nácar, Gris and Beige colours and it is a wall tile design with a marked relief of geometric shapes. A very contemporary proposal designed to transmit security and strength to the most distinguished interiors.
Stak Multicolor decorated piece (33,3x100 cm) completes this wall tile series and plays with the optical effects to give relief and personality to the walls. A daring design, and fresh and full of personality at the same time, willing to challenge all the senses.