Arcana launches Oberon, its last white body tile series in 33,3x100 cm. format and matte finish. Oberon is a series of beautiful features that are in harmony with Thalassa and Elara series, completing the Moonlight collection.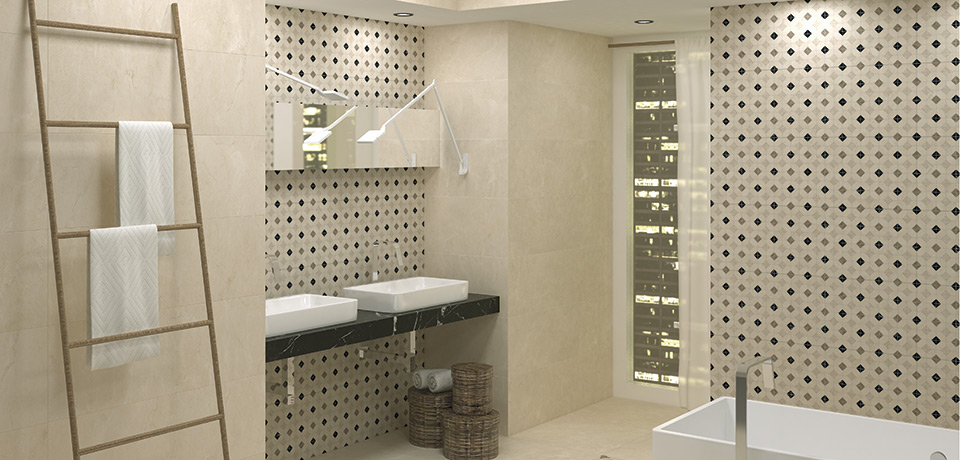 Oberon Blanco is one of the base pieces which conveys the calacatta purity in a matte finish, while Himalia Marfil inspires all the warmth of light tones to the environment. Two of the most outstanding designs are the elegant Tarvos Wall tile (in Blanco or Marfil) and Amalthea Wall tile (in Siena or Gris colour), with its delicate strands that simulate the cattail.
The series is completed with three more decorated models: Janus in white or ivory version is a redesign of the classic inspiring luxury; Cressida (in Blanco or Marfil), with delicated patterns of satin effect, and Bestla Multicolor, an striking design that adds a lively touch to the series.