The Stracciatella essence in The New Green
Projects Arcana Tiles
The New Green is a new, "healthy philosophy" enterprise, located in Trikala, Greece, which has chosen Arcana Tiles' 80x80 cm Stracciatella Nacar porcelain tiles for the refurbishment of its premises and brand image.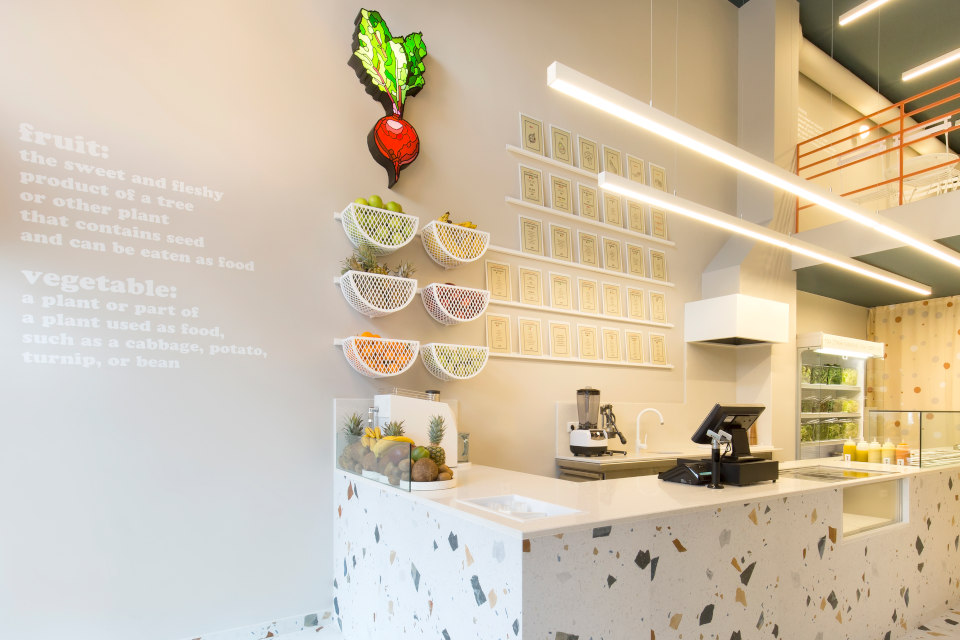 The new design, created by the Greek studio, "Studiomateriality" projects a refreshing and cozy image where Arcana Cerámica's instantly recognizable "terrazzo" paving effect fits perfectly. The stunning pattern of the Stracciatella tile adds a modern and casual touch to the surfaces, in harmony with the contemporary Art Deco style of the furniture elements and structures.
The lack of decorative elements, on the other hand, is compensated by the abundance of natural light, the striking surfaces and the sinuous geometric shapes of the enclosures.
Photography: Alina Lefa.