Thalassa porcelain series conveys the spirit of Italian marble and serene modernity in a perfect balance. The base pieces are Thalassa-R Blanco (in 59,3x59,3 cm. and 59,3x119,3 cm. formats), Herse-R Marfil (59,3x59,3 cm. and 59,3x119,3 cm.) and Neso-R Negro (in 59,3x59,3 cm. and 19,2x119,3 cm.), full of beautiful veins and nuances.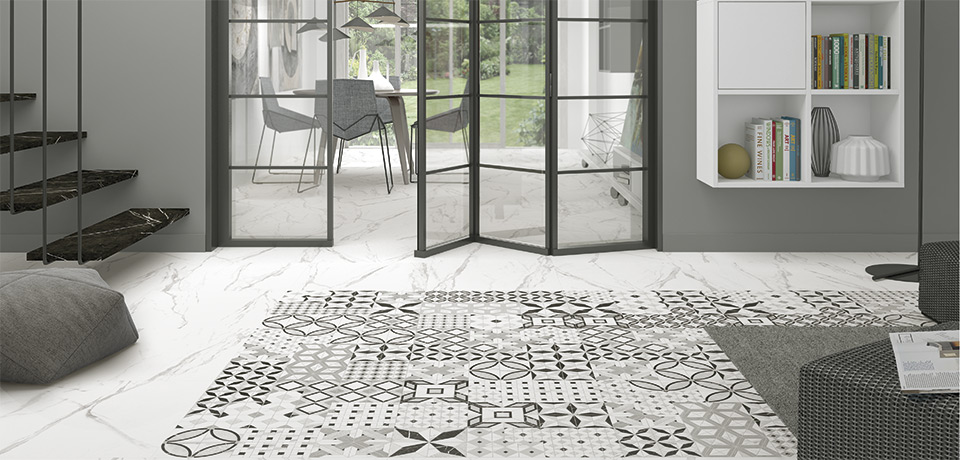 There is also two decorated pieces in 59,3x59,3 cm format: Thebe-R Multicolor is a daring design with surprising visual effects, and Palene-R (in Marfil or Blanco version) which creates sophisticated compositions modernizing the classic designs.
Mosaic Hati in its different versions complete the series (Blanco, Negro, Marfil and Multicolor), and Narvi Multicolor special piece with a groundbreaking format and 3D effect that will captivate more than one with its subtle textures.Thalassa series, the interpretation of marble as never before.