The Bijoux De Arcana Collection Grows
Arcana Ceramica's "Les Bijoux" porcelain marble series has been expanded to include new formats and designs for the most luxurious of design projects.
Firstly, the collection has incorporated a new, exclusive design, Navua-R, polished porcelain. This ceramic marble tile lends itself to a wide range of settings, thanks to its natural appearance and mixture of warm tones.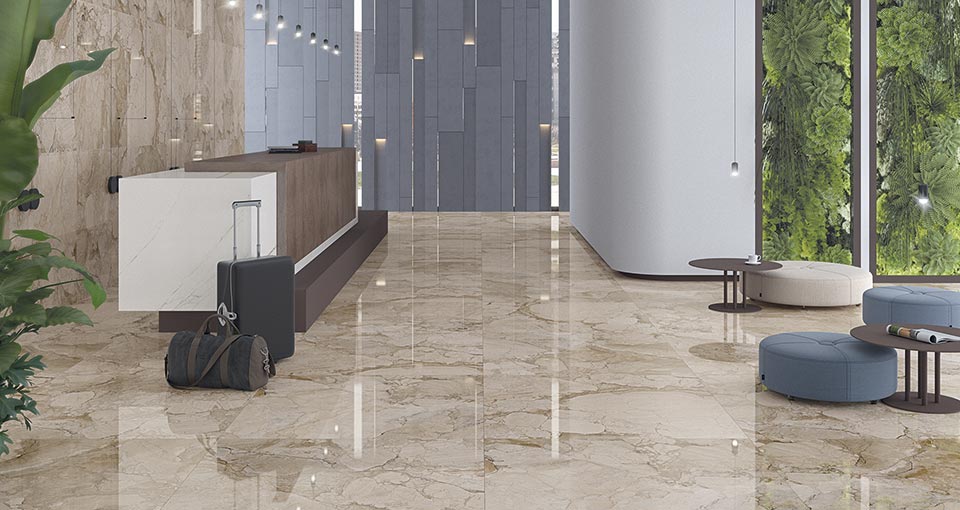 Also added to the collection are the Nagoya-R and Saphir-R porcelain tiles, both rectified, in a polished finish. Together with the new Navua-R tile, these three models are available in 60x120, 79,3x79,3 and the large format 120x120cm, thereby offering a full range of sizes to suit all types of room.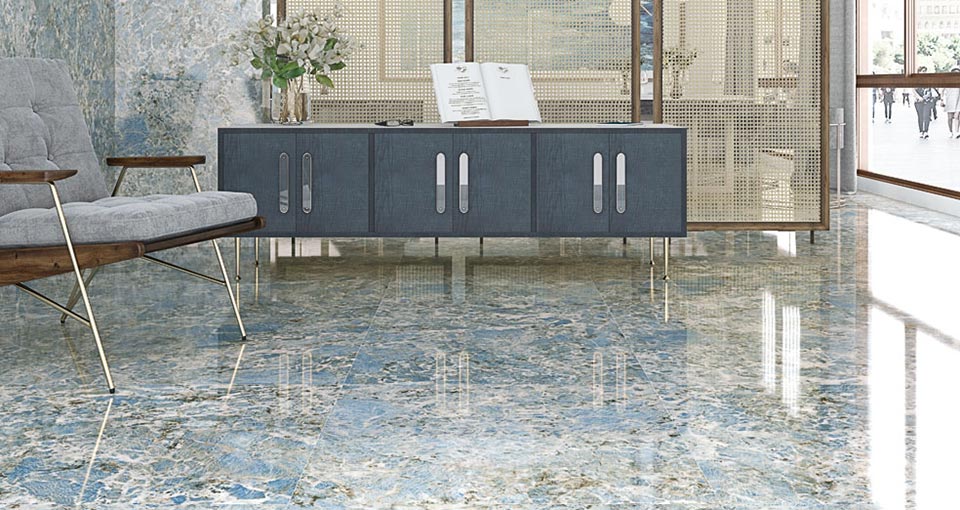 Les Bijoux is Arcana Ceramica's latest polished marble, porcelain series; a range of ceramic jewels which has been designed to dress the most luxurious of spaces with a timeless elegance and classical beauty.