Arcana Launches the new La Mine Collection
On the occasion of Cevisama 2019, Arcana Cerámica launches its new collection La Mine, inspired by two of the leading materials of contemporary architecture such as oxidized metal and cement.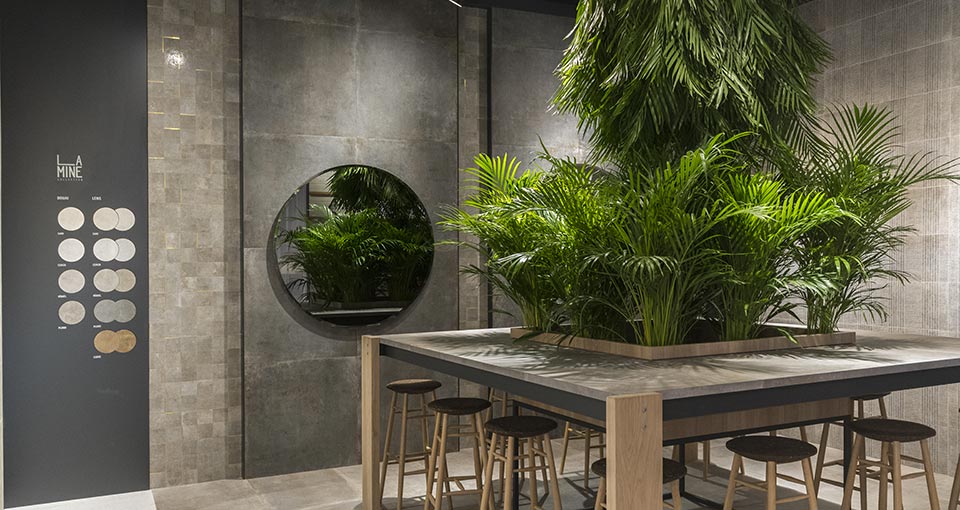 The Lens porcelain tile series is designed for spaces with character and a cosmopolitan feel. It is launched in two more discrete shades inspired by the neutrality of cement (Ceniza and Sand), and three more powerful shades (Niquel, Cobre and Plomo), which reflect the strong characteristics of metal. The series is available in a variety of formats: 60x120 cm, 80x80 cm, 60x60 cm, 30x60 cm, 59.3x59.3 cm, and 29.3x29.3 cm. It is also available in a matt finish as well as a lappato or semi-polished finish for the formats of 60x120 cm and 80x80 cm, which give a distinguished and sophisticated touch to the composition.
On the other hand, Douai wall tile series is inspired by the style of large cities and their skyscrapers to recreate their cosmopolitan personality in ceramics. Designed to combine and enrich the Lens porcelain tile series, Douai is made in the 32x99 cm rectified format and recreates, with its four tonalities (Ceniza, Sand, Niquel and Plomo), the rawness and unique spirit of cement and metal.