Arcana tiles extends their collection Les Bijoux
Until now, the eight models of the successful Les Bijoux collection have enhanced all kinds of spaces, providing extraordinary sophistication. For this reason, this 2022 two excellent marbles have been added to the collection, bringing some novelties. Firstly, they are available in two finishes: matt and polished. Secondly, new sizes have been added: in a polished finish they are manufactured in 119.3x119.3 cm, 79.3x79.3 cm and 59.3x119.3 cm, and in a matt finish in 120x120 cm, 80x80 cm and 60x120 cm.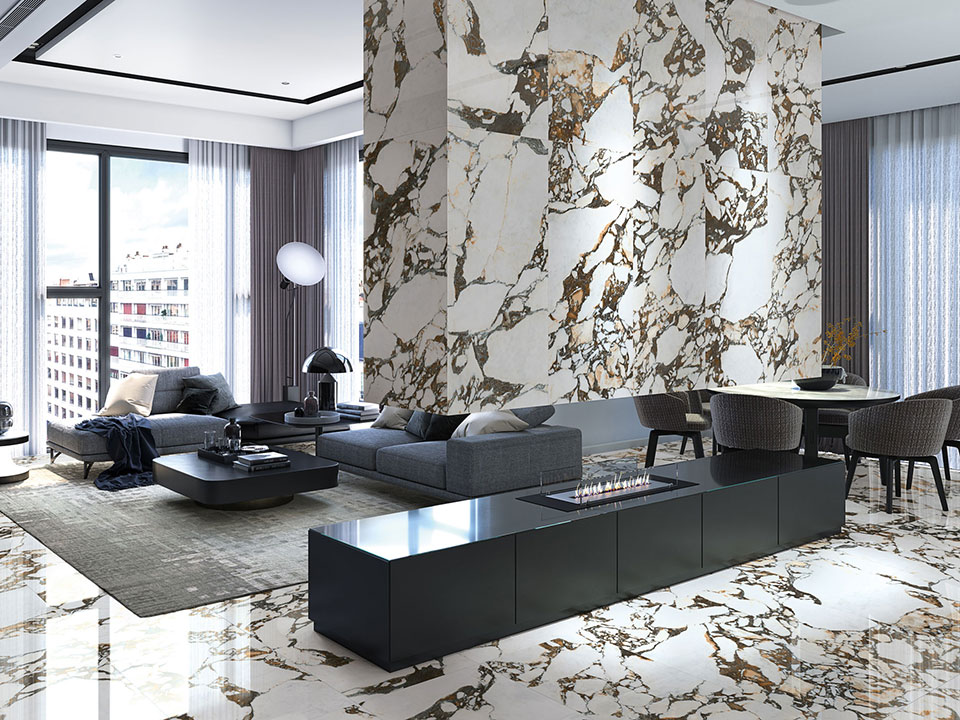 The first one is a remarkable ceramic marble that combines coppery and gray veins on a pearly base, thus providing a warm color variety. Odilon – R matt finish creates a serene and elegant environment with its softness, while Odilon-R Polished provides a shiny polished surface that reflects its exuberant uniqueness.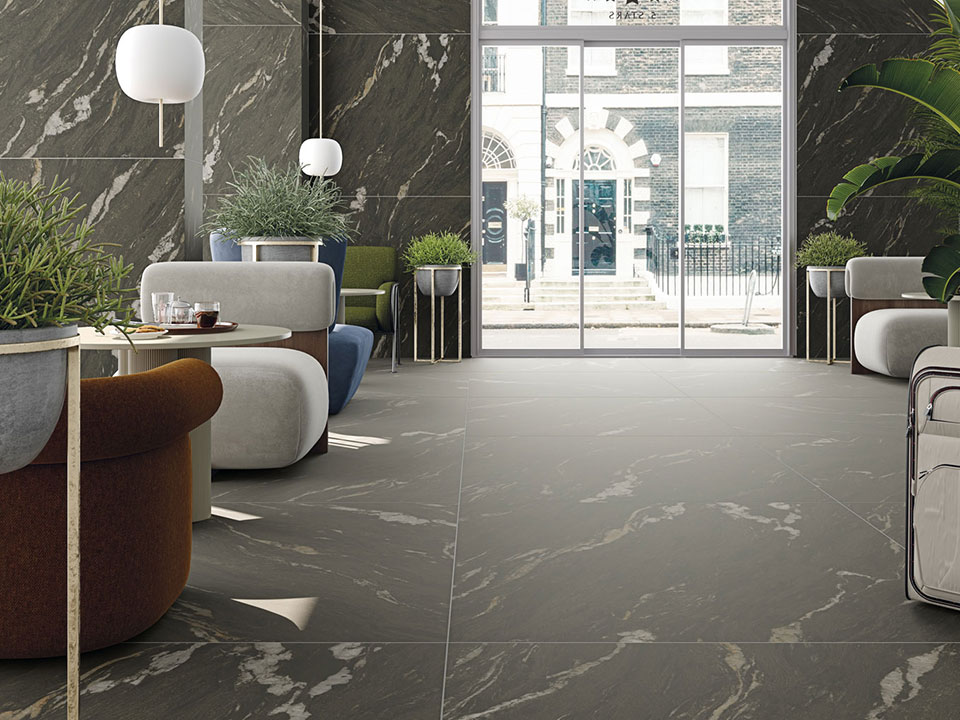 Lastly, Arcana features a sumptuous black porcelain marble, with rippling white veins and small golden touches that provide visual relief. Aster – R matt sets a comfortable and welcoming environment and Aster-R Polished radiates sophistication and increases the color intensity because of its high-gloss polish.