Arcana Tiles rounds out its Komi porcelain tile series
Arcana Tiles incorporates a delicious selection of designs in 20x20 cm format rectified to its Komi porcelain tile series, to complement this exquisite offer of elegant and natural style. Ten new vibrant designs which take their inspiration from the art of Marquetry: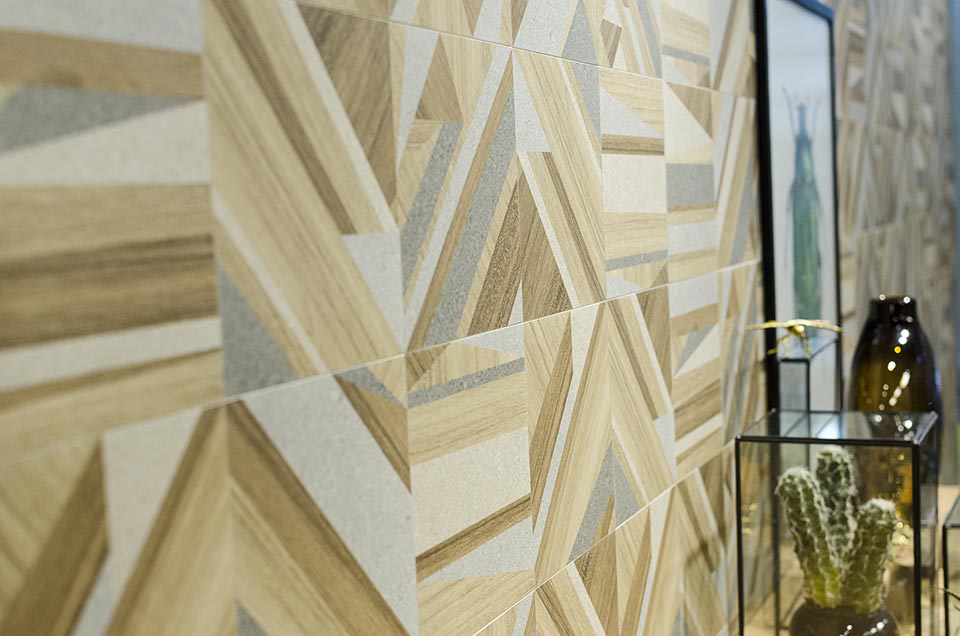 The Berbak-R porcelain tile is inspired by the latticework patterns of neo-classical decoration. In the same vein, the Negara-R model presents a sophisticated style of classic design, which bring its geometric roots to life. With a purely decorative character, the Mossy-R porcelain tile presents clean, symetrical lines to create refined spaces, without losing the warmth that ceramic Wood offers.
The Murlen-R model (in beige and cream tones) recreates the personality of the Komi design in a smaller 20x20cm format. The Nokrek-R porcelain tile creates a curious, three-dimensional pattern which harmoniously combines the simple elegance of stone with the naturalness of wood. The Eranan-R porcelain tile is a patchwork design comprising different geometrically inspired decors which randomly combine brushtrokes of wood and cement. Finally, the Maolan-R porcelain tile, (in Beige, grey and Anthracite tones) is a patchwork design combining the understated elegance of stone with the natural qualities of wood.
Small sparks of vitality which are reflected on to surfaces.