The Highly Succesful Stracciatella Range-More Versatile than Ever
Arcana Ceramica's most popular porcelain tile series, Stracciatella, is being expanded to include new formats and finishes to complement the existing offering.
One of the principal introductions is the large, rectified format 120x120 cm, available for the Miscela Nacar and Stracciatella Nacar models, as an option for large-scale projects.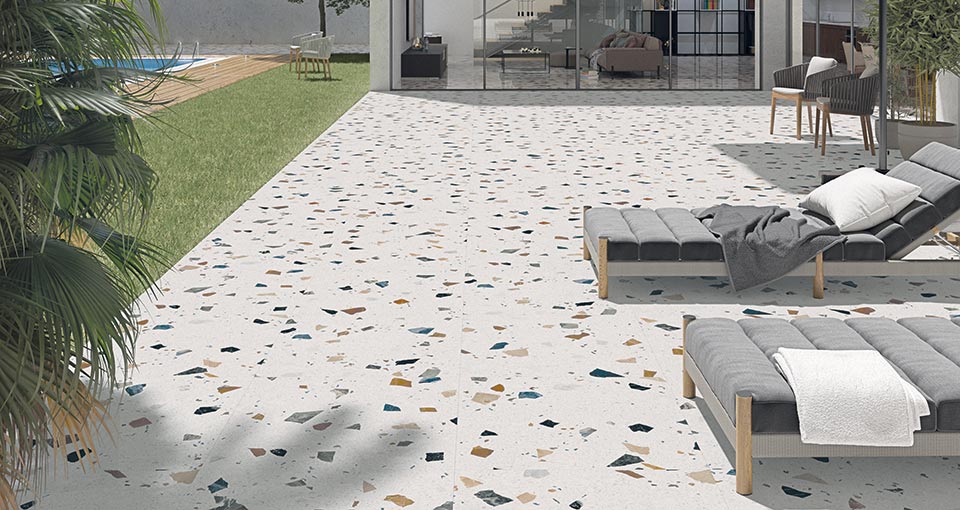 Miscela Nacar and Stracciatella Nacar are now also available in a 79,3x79,3 rectified format in polished finish. This more sophisticated version will offer a luxurious touch to any space.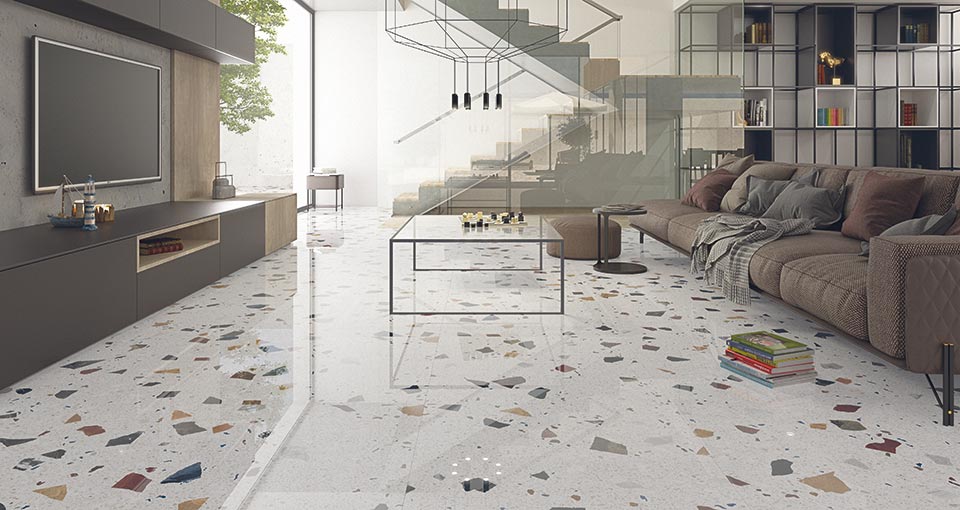 Additionally, and in order to provide even greater versatility to the collection, the Stracciatella Nacar, Stracciatella Grafito, Miscela Nacar and Miscela Grafito models will also be produced in a 60x60 cm. This smaller size will lend itself to an even greater range of applications within the world of interior design.
With its vibrant and sophisticated personality, Stracciatella has become a favourite of designers and prescribers throughout the world, capable of transforming both public and private spaces into something quite unique.