Arcana Ceramica Projects
Our floor tiles Stracciatella in nacre colour are versatile and fit in thousands of different atmospheres. Here is an example where it complements perfectly this mix of tender and sympathy, providing some delightful sense to this bakery.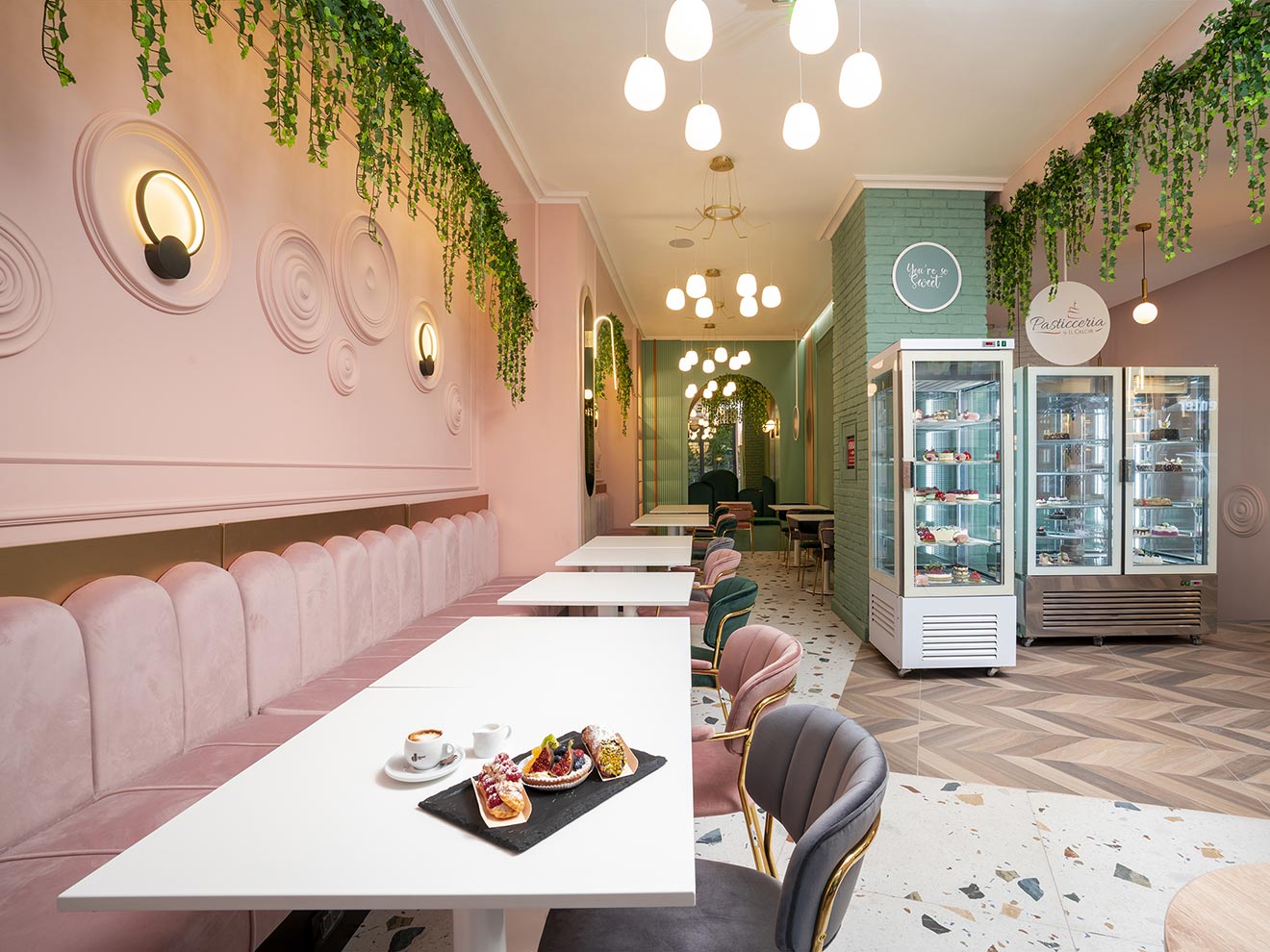 Mihai Georgiadi pictures show the strong character of this flashy space. It is a dared and showy project, but also cozy and charming. Painting the walls pink and combinate them with green colour is a challenge, and this Romanian cake shop attracts everyone's attention. Natalia Berezovskaia, the interior designer from @creativ_interiors, just nails it with a combination of pastel colours and velvet chairs and cushions. Stratacciela floor supports this freedom to play with colours and textures.
It is so rewarding to see our products in many different rooms and also so far away places: from kitchens and bathrooms to lovely bakeries, all around the world, since is a pleasure to be part of the solutions with which you create unique spaces distinguished by elegance and quality.